INSIGHT group was built on the platform of highest quality standards, with the intent of providing world class product & solutions to the printing industry in India. Insight has always focused on adding value and building long term relationships with one and all. INSIGHT group is an undisputed market leader in the printing industry that has transformed the industry from merely utilitarian to inspirational. With the Group's vision to evolve into a 'Complete Print Solutions' enterprise, Insight has successfully diversified into various Print verticals like Commercial, Publishing, Packaging & Signage. As a one window solution, Insight offers wide range of high quality products
To know more about our products and their technical details, please submit your query:
History
Founded in 1992 in Mumbai, Insight Communications has charted its growth path based on its commitment to customer service and well being. India's largest dealer for Graphic Arts equipment sales, Insight has played a crucial role to establish some of the biggest global printing brands in India. A forward looking organisation with one of the most professional setups, Insight today operates out of 9 offices across India, and a well-diversified board that has kept pace with times and trends.
Timeline
Founded in Mumbai

Insight Communications has charted its growth path based on its commitment to provide customer service and well being.
Insight started with Linotype Hell and Ultre imagesetters.

Insight Tie Up

Insight tied up with Scitex for imagesetters

Insight became All India exclusive distributor for Scitex

The Leaders in Prepress Sales

Insight became the leaders in Prepress sales across India selling around 1000 Scitex Dolev Imagesetters and Scanners to all commercial printers and Newspaper houses.

Sold First Thermal CTP in INDIA

Insight sold the 1st Thermal CTP in India to Pragati Offset – Hyderabad.

Insight sold first CTP in India

Market Leaders in Selling WIDE Format Presses

Insight became leaders in selling Scitex Vision – Super wide format machines across the country beating Vutek, Mutoh and DGI.

Market Leaders in Selling KODAK Thermal CTPs Across INDIA

Insight became leaders in selling Kodak Thermal CTPs across India.
Insight tied up with Komori for North India.

Lead Sellers in Brand New Presses

Insight became the lead seller of brand new presses in North India beating Heidelberg, Roland, KBA and Mitsubishi.

Exclusive Distributors

Insight became all India and exclusive distributors of Komori.
Insight ranked as the most preferred Print Solutions Company through a Print Week Poll.

Awards from HP

HP Best Channel Partner- Large Format Production.
Best Channel Partner-Large Format Production from HP.

Capturing 50% Market Share

Insight became Market Leaders in Brand New Offset Press Segment with Komori machines capturing 50% market share.

Insight Started Digital Label Press & Recognition from Brands

Insight started with Digital Label Press with Screen and Konica Minolta.

Kodak Certificate of Recognition.
Certificate of Recognition from Kodak.
​Best Channel Partner Asia Pacific from HP.
Best Channel Partner India awards from HP.

Tie Up with GCC

Insight Print Communications tied up with GCC for varnishing solutions in 2018.

Tie up with Summa & Recongnition from Kodak

Team Insight tied up with Summa for Flatbed and Roll to Roll cutting Plotter.

Award from Kodak for valuable contribution to business.
VALUES
Passion for Technology
Taking care of our people
Excellent customer service
Building strong relationships
Entrepreneurial spirit
Reliability
Integrity
MISSION
Continuously striving to create value, exceeding customer expectations through continuous product innovation and cutting edge technologies.
VISION
To be the Leader in Complete Print Solutions, all under one roof.
Management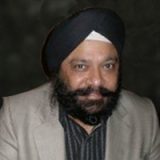 Ravi Dugal
Chairman
28 years of pre-press and publishing experience. Consultant to prominent newspapers for their modernization needs.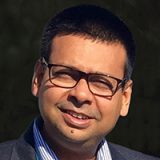 Ajay Aggarwal
CEO & MD
Mr. Ajay Aggarwal has over 25 years of experience and is a highly respected name in the Indian Printing industry. He is a board member of the Insight Group of companies and is currently serving as the CEO and MD of Insight Print Communications Pvt. Ltd., In the beginning of his career, Ajay worked with Wipro – India's leading IT company for 6 years where he gained experience in support, sales and marketing activities. Mr. Ajay has a Bachelor's degree in Computer Engineering and a business degree in Finance from ICFAI. He has been instrumental in taking Insight to being the largest supplier of capital equipment in India's printing industry in last 20 years. Insight is today India's largest Graphic Arts Solutions Provider with leadership in offset machines with Komori, CTPs with Kodak, Sign and Display with HP. Insight has recently forayed into Flexible Packaging with Soma and Digital Labels with Screen and Konica Minolta - Japan.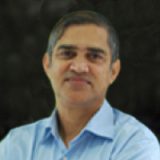 Angelo Lima Fernandes
Director
Mr. Angelo Lima Fernandes is the Founder and Managing Director of Reality Info Systems. He is a successful serial entrepreneur in the print and digital publishing industries. He is the driving force behind Reality Info Systems – a premedia production company, Reality Premedia Services and Picatype Systems Pvt Ltd. Mr. Angelo is a pioneer in the digital premedia and printing space in India. Mr. Angelo has 28 years' experience and is an engineering graduate from College of Engineering Pune.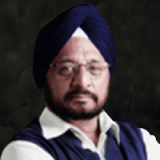 Nechalraj Singh Ahluwalia
Director
Mr. Ripi Ahluwalia is an entrepreneur with 28 years of experience in running numerous companies in the IT Hardware and Printing domains. Mr. Ripi has been a core member of the Insight team since its inception. He has been successful in establishing partnerships with foreign multinationals like Apple, HP, Scitex, Creo and Kodak and has been instrumental in the growth of these brands in India in the printing domain. He started his journey as one of the founders of Picatype Systems Pvt Ltd where he was successful in making the company one of the largest resellers of Apple computers in India. In his role as Director of Insight Print Communications Pvt. Ltd., he was instrumental in the growth of the HP Scitex brand in India. His supervision enabled the Insight group to achieve highest sales of HP Scitex products in Asia Pacific for many years in a row. He holds a Masters of Commerce degree from the University of Pune.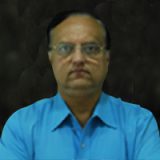 Nitin Palekar
Chief Financial Officer
Mr. Nitin oversees the financial activities at Insight Print Communications Pvt Ltd. and supervises the Accounts, taxation, logistics & operations departments at Insight Print Communications Pvt Ltd. Before joining Insight Print Communications Pvt Ltd., Mr. Nitin was engaged in private practice as a Chartered Accountant handling audits and taxation of various corporate and individual clients for 14 years. He has worked with 2 different groups of foreign companies in Jakarta as a CFO 7 years. He has been the Director of Finance for 11 years with the Insight Group of companies. Mr. Nitin holds Bachelors of Commerce degree and a L.L.B degree from the University of Mumbai. He is also an F.C.A. from Institute of Chartered Accountant of India and C.S.(I) from Institute of Company Secretaries of India.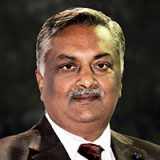 George Mathew
Director
Mr. George is an Electronic Engineer from Pune University with a Post Graduate diploma in Computer Engineering from CDAC – Pune. Mr. George is one of the oldest employees of Insight and has been a strong pillar of dedication. Based out of Chennai, Mr. George, is the face of Insight in South India and is a veteran in the Indian Printing industry. Since the last few years, he has been managing on all India level the growth of Insight's prepress division. He has been instrumental in starting the consumables business in the commercial offset segment.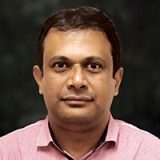 Ashish Save
Director
Mr. Ashish, holding an Engineering degree in Computer Technology has more than 20 years of experience in Sales & support and is a well-known name in the Printing Industry. Based out of Mumbai, he has been spearheading business in the Western Region and has built an enviable portfolio of clients. Presently he heads the HP division for Insight along with managing sales across divisions for Kodak & Komori & for HP in Western India.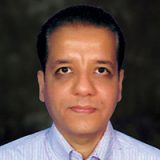 Sunil Thakeria
Director
Mr. Sunil is an entrepreneur with 28 years of experience in the Indian Graphic Art & Print industry. An Engineer with Diploma in Management, he started his career with Micronic Devices, distributors of Intel followed by Abacus Computers Ltd. He has been successful in running Media Infotech for 23 years & has extensive experience in selling HP Indigo Digital Press, Designjet Printers, Signage & display printers in western India. He is spearheading growth of Insight with development of new businesses in the Label industry & Digital Textile industry.