Kodak Introduces New CTPs at Affordable Prices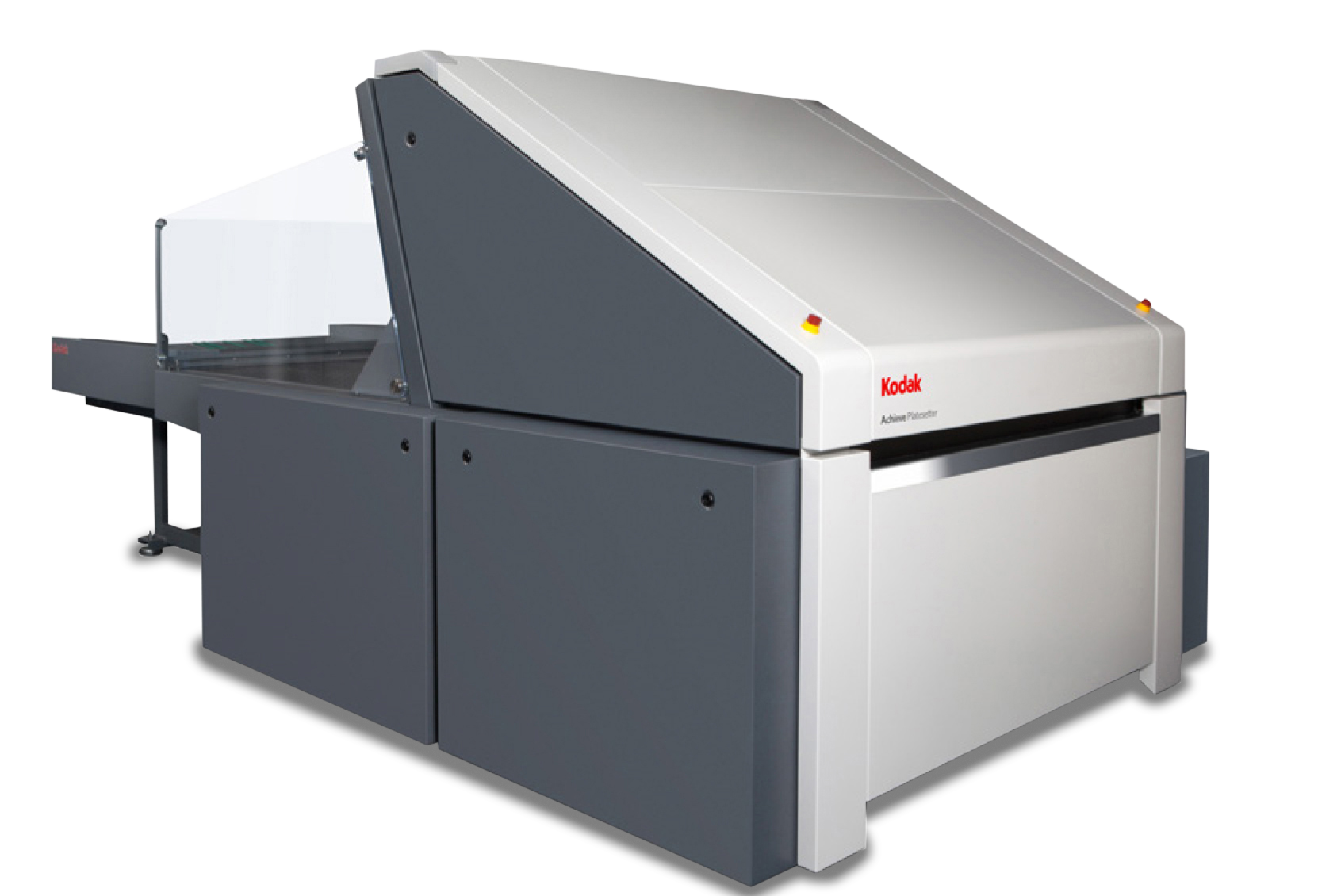 Kodak has launched a brand new series of Platesetters called "ACHIEVE". The Achieve series of platesetters are based on the successful Kodak Trendsetter Platesetter platform. The Achieve series brings in the new TH5 thermal head imaging technology. It brings the same high quality imaging and Kodak's award winning, pioneering technology to the masses at an affordable price tag. This robust external drum thermal CTP device has been specifically designed for the demanding needs of commercial and publishing printers.
INSIGHT, who is the primary dealer of Kodak in India and has been instrumental in installing and maintaining more than 500 Kodak CTPs. Insight continues to be the first choice of printers since last 17 years for the most advanced prepress solutions. INSIGHT represents Kodak India across the country to sell & support the equipment.
The Kodak ACHIEVE comes with KODAK SQUARESPOT Imaging Technology which delivers accuracy, stability, and repeatability for exceptional quality and lower operating costs. The ACHIEVE series of Kodak can output 21 / 28 plates per hour.
Kodak Achieve All-in-One CTP System allows you to grow your business & enables you to provide high quality imaging which differentiates you from CTP based imaging or Violet based imaging technologies.
The Achieve bundle gives a complete solution which includes the CTP, Workflow, Server and the Processor. There is also an option of buying the individual components separately.
INSIGHT offers a wide range of prepress solutions, right from entry level to high-end catering to commercial, newspaper and packaging printers. Insight was recently awarded the best organization in the country for service and sales by the online polls conducted by the Printweek magazine. With deep focus on customers, the Company continues to help its clients to achieve and maintain competitive advantage. Insight is the biggest distributor for the Graphic Arts equipment for printing industry in India representing all the leading brands like KOMORI, KODAK, HP, XEROX, SCREEN, SOMA etc.
For more detail visit us at: www.insightwithin.com or write to us: sales@insightwithin.com