Soma Makes Its Debut in INDIA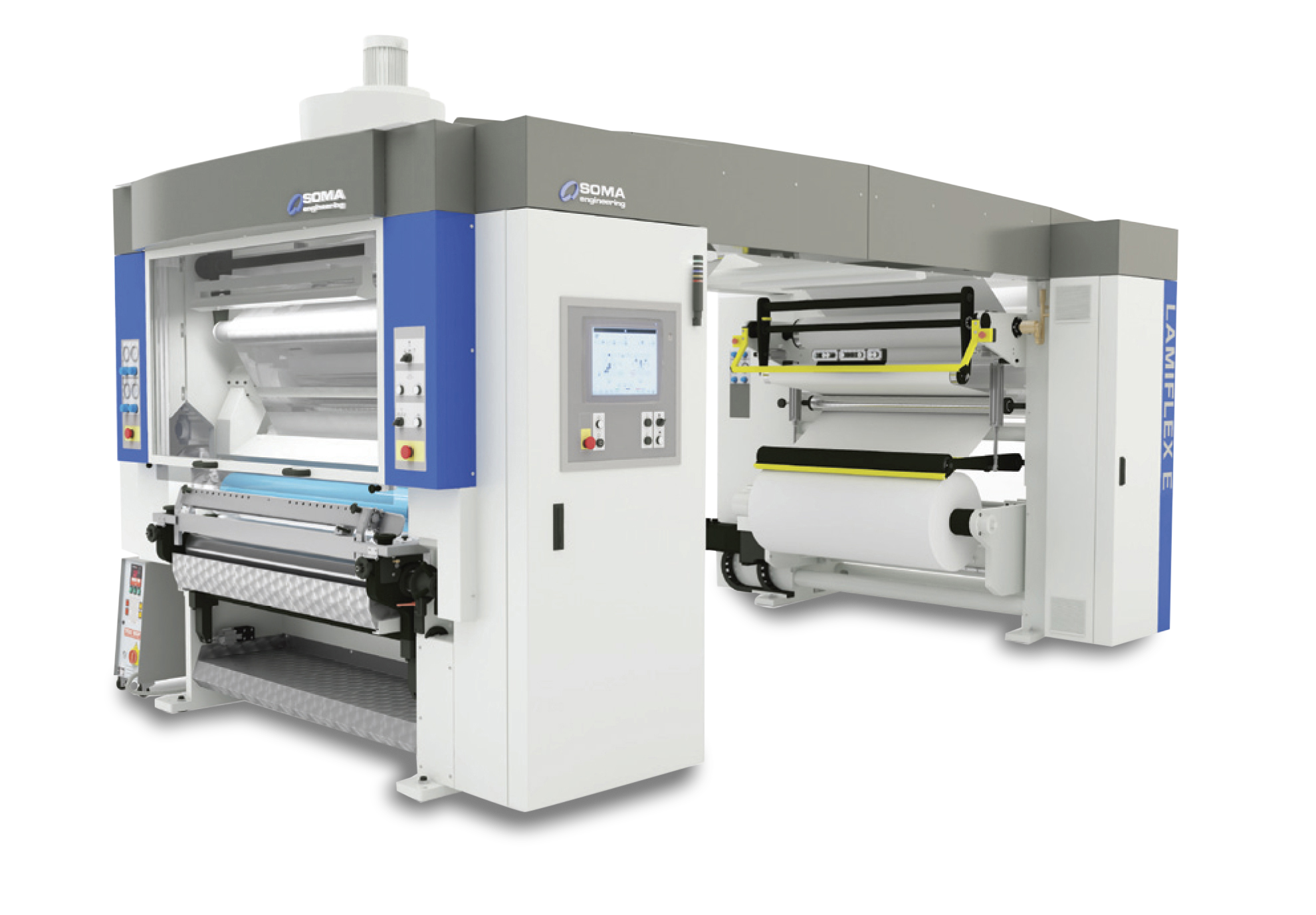 Pack Mates Packaging (I) Pvt Ltd, a leading flexible packaging company from Hyderabad has ordered Solvent-less laminator, Lamiflex E from Soma Engineering. The sale was concluded by Insight Communications who represent Soma in India. Packmates is a joint venture of four College friends from different Domain backgrounds. It was established in 2010 and in a very short period of time, Packmates established their brand in Southern India Packaging Market. Today it is a preferred supplier to several big FMCG Companies in India. Packmates is also exporting printing laminates to Gulf, European and African Countries.
Mr. Ravi Mallepalli, Director of Pack Mates Packaging (I) Pvt Ltd mentioned, "I evaluated all offerings and technologies including market leaders and local Indian lamination machine however we found that the Soma Lamiflex E was having much superior features like three Roller Laminations, Sleeve system for quick job change, Semi wash for quick roll clean after laminations, Inbuilt Cooling roller, Good tension Control with 4 Point Dancer rollers, Integrated Fume exhaust system and superior metallurgy. To top it all – I received excellent response and confidence from Soma-Eng and Insight Communications and so we decided in favor of Lamiflex."
Soma is the leading CI Flexo Manufacturer based in Czech Republic Lanskroun 200 Km from Vienna and Prague. Soma-engineering started Manufacturing CI Flexo presses in 1992 and more that 100 soma CI press are installed worldwide.
Mr. Patrik, from Soma Engineering mentioned that installation of laminator Lamiflex E is just a beginning. Intention of Soma is to bring profit to its customers with latest technology. India is a progressively growing market with increasing stress on quality and efficiency. Especially CI flexo technology gives the companies the opportunity to process very large range of materials with excellent sharpness of screen and this is the main aim of SOMA.
Bhupendra, Director Packaging division, Insight Communications, also added that he is glad to get the first installation of Lamiflex E in India and is confident that after this installation, many more orders will follow as Lamiflex E really offers some real great value at a good price. It will open the gate for more Soma products once the Customers see the performance of Lamiflex E machine
INSIGHT COMMUNICATION is the exclusive distributor for Soma Engineering in India. Insight was recently awarded the best Sales and Service organization in the country by PrintWeek magazine. INSIGHT also represents all the leading brands like KODAK, HP, Komori, XEROX, SCREEN and a few more. It has offices in all major cities of the country and is a leader in Pre-press, Press & digital wide format segments.
For more detail visit us at: www.insightwithin.com or write to us: sales@insightwithin.com